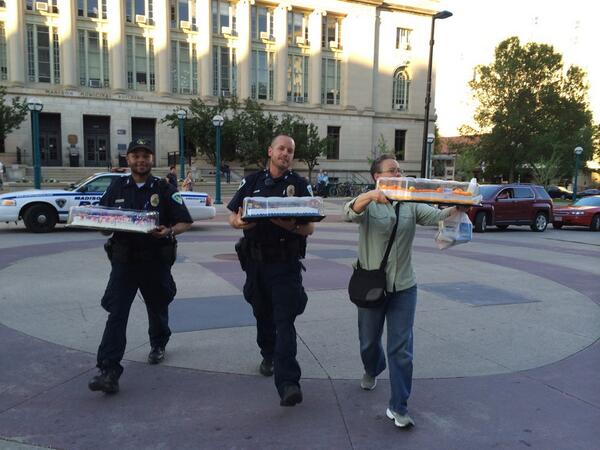 So the weddings have been taking place since the news that the ban was struck down here in WI, and there have been beautiful photos – like the one of the Madison cops bringing cakes to couples getting married on the courthouse steps – and some very interesting articles.
But it was this one sentence from this article that really got to me, because that's how it feels even for us. Despite having been legally married in the state of New York in 2001 – because we were legally gendered heterosexual at the time – we have felt such a deep envy when NY & so many other states started recognizing and performing same sex unions.
Really, it's a huge sigh of relief, even for us, who have had recognition from the Federal government for forever but who feel insecure no matter what we're doing in-state. It is impossible not to feel like a second class citizen when you don't know if an emergency room attendant is going to recognize your relationship or not.
So happy weddings, happy Pride, happy Wisconsin.